The Implementation of Wolbachia Technology in Sleman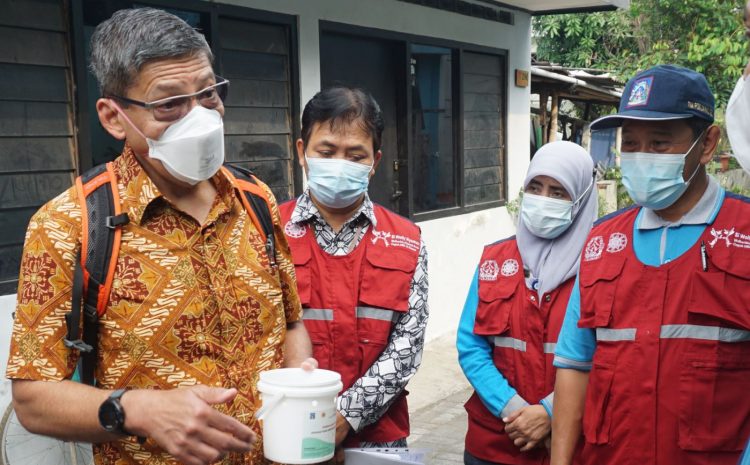 Yayasan Tahija together with the World Mosquito Program (WMP) partners in Yogyakarta and the Government of Sleman Regency have been conducting the implementation of Wolbachia technology program to control Dengue Hemorrhagic Fever (DHF) in Sleman Regency since January 1, 2021.
As one of Yayasan Tahija's supports to the "Si Wolly Nyaman" program as a Wolbachia mosquito-safe method to prevent dengue fever, was by visiting one of the implementation areas in Dero Hamlet, Condongcatur, Depok, Sleman.
During the visit, Yayasan Tahija had the opportunity to meet with the community who nurtures the Wolbachia eggs release containers. COVID-19 health and safety protocols such as social and physical distancing were strictly implemented in this activity.
The implementation of Wolbachia technology in Sleman, which is a supplement to the Dengue Hemorrhagic Fever (DHF) control program is expected to decrease the DHF cases significantly.
Efficacy of Wolbachia-Infected Mosquito Deployments for the Control of Dengue has been published in The New England Journal of Medicine https://www.nejm.org/doi/full/10.1056/NEJMoa2030243