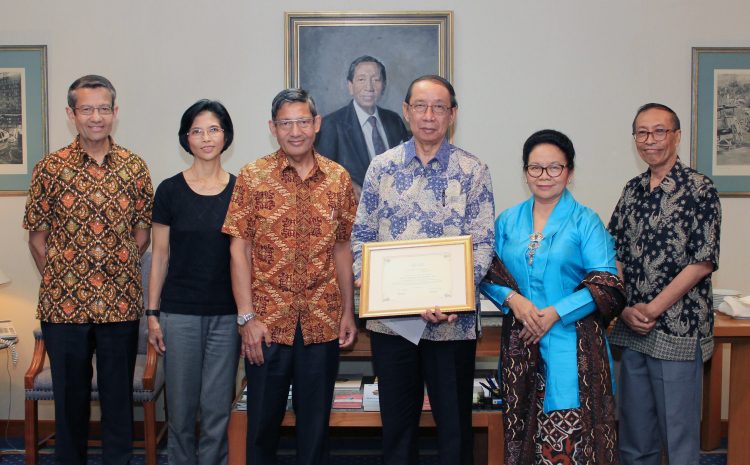 On December 4, 2019 Dr. Sjakon G. Tahija, as the Chairperson of the Board of Trustees of Tahija Foundation ("Yayasan Tahija") awarded Tahija Award to Mr. Ir. KPH. Bayudono Suryoadinagoro, M.Sc. The Tahija Award was given as a tribute as well as an award to Mr. Bayudono for his remarkable role and contributions in supporting the success of the Eliminate Dengue Project in the Special Region of Yogyakarta.
Yayasan Tahija appreciates the spirit of Mr. Bayudono which reflects the intrinsic values ​​of the family and Tahija Foundation, namely "integrity, respect for fellow human beings and the environment and continuous capacity building" which has always been a guide in carrying out philanthropic activities of Yayasan Tahija.
Mr. Bayudono has been very supportive of this research activity from the beginning of the project i.e. since he was the Chairman of Regional Research Council of Yogyakarta until he retired as civil servant in 2019. He whishes that the results of this study could provide benefits to humanity and to the community. He also dreamed that one day the results of the Eliminate Dengue Project study in Yogyakarta could eliminate Dengue Fever in Yogyakarta, as well as in Indonesia and the world.