Sharing knowledge to fight dengue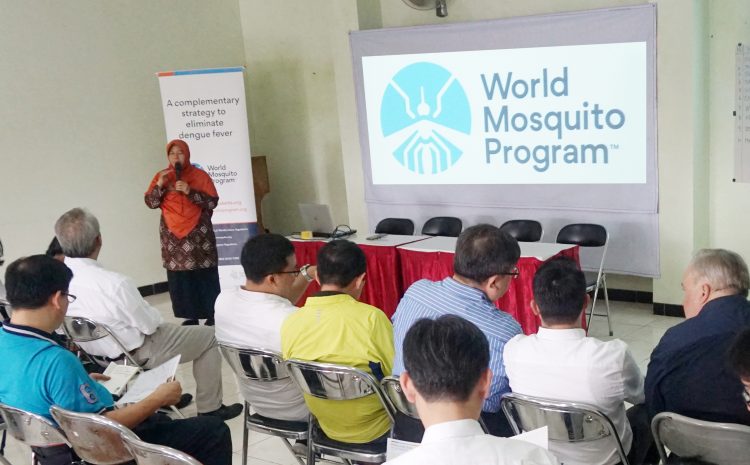 Eight representatives from the National Health Research Institute (NHRI) and Kaohsiung City Government, Taiwan visited the village of Pakuncen on Friday (10/1/2020). Pakuncen is one of the World Mosquito Program research areas in Yogyakarta (WMP Yogya). The delegation came to hear testimonies from the community about their experience in maintaining the Wolbachia mosquito bucket provided by WMP Yogya research team.
In the above event, the Taiwan delegation also shared the change in the dengue control strategy implementation in Taiwan from suppression method to replacement approach using Wolbachia technology.
The visit to Pakuncen also attended by Mrs. Ryan Wulandari as the Head of Pakuncen village, community leaders, representatives from the Yogyakarta City Health Office and Wirobrajan Health Center.
Other than visiting the research area, the Taiwan delegation accompanied by Dr. Peter Ryan from WMP Global also visited the Yogya WMP Entomology and Diagnostics laboratory to see the mosquito release preparation process and the analysis of mosquitoes captured from the field.