Semarang City Launches Wolbachia Implementation: A Ground-breaking Step in Dengue Control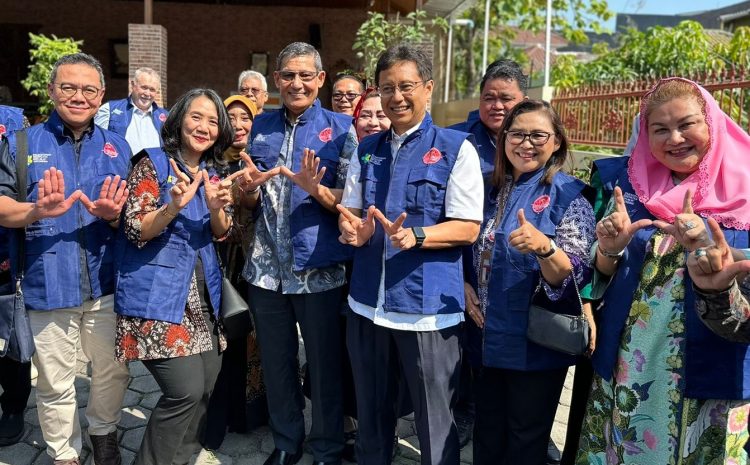 Semarang, May 30, 2023 – Today marks a significant milestone in the battle against dengue fever as Semarang City officially launches the implementation of Wolbachia technology. Building upon the success of the Wolbachia Mosquito Release Program (WMP) research conducted in Yogyakarta, which demonstrated an impressive reduction of up to 77.1% in dengue transmission within intervention areas, the Ministry of Health has embraced this innovative approach to combat dengue fever. In line with the Indonesian Ministry of Health's decision, as stated in Ministerial Decree No. 1341 of 2022, Semarang City becomes one of the five cities chosen for the Wolbachia pilot project.
Dr. Sjakon G. Tahija, the Chairman of the Board of Trustees of Tahija Foundation attended the launch event that was hosted by the Indonesian Minister of Health. During the ceremony, a momentous Memorandum of Cooperation was signed between the Ministry of Health and the Semarang City Government, emphasizing their collaborative efforts in making Semarang a dengue-free city. As a symbolic commencement of the implementation process, Wolbachia-infected mosquitoes were released in residential areas within Tembalang sub-district, signifying a new phase in dengue control. The Tahija Foundation is thankful and relieved that the extensive research conducted on Wolbachia from 2011 to 2022, paved the way for its adoption in five cities across Indonesia. With great optimism, Tahija Foundation believes that the implementation of Wolbachia in Semarang will bring about positive outcomes by significantly reducing the incidence of dengue-related diseases and contributing to the overall improvement of Indonesia's public health.