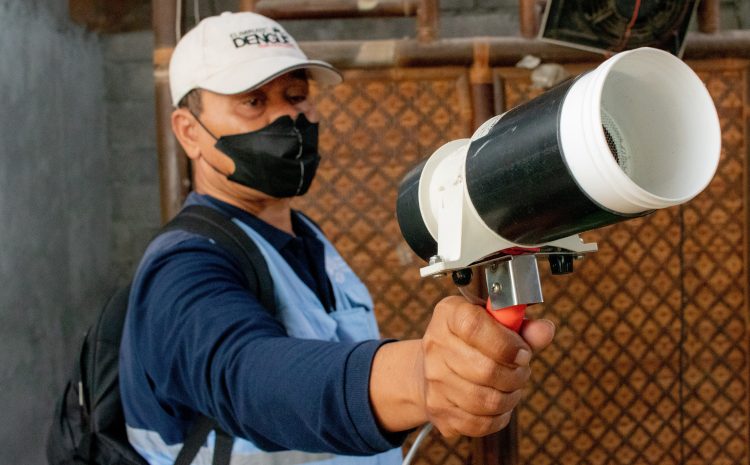 The Wolbachia deployment in Sleman, which began on May 25, 2021, was completed in January 2022. The community in Sleman Regency has hosted 22,322 buckets of mosquito eggs in residential areas (94%) and public spaces (6%). The deployment in Sleman was also supported by around 2,800 health cadres from the Sleman Regency Government.
Over the months, Wolbachia-infected mosquitoes released from buckets and mating with local mosquitoes have produced Wolbachia-infected offspring. Monitoring activities were carried out to see the development of Wolbachia mosquitoes in the release area by collecting mosquitoes using "sweep net" and "aspirator". The mosquitoes were then identified at the Entomology Laboratory and Diagnostic Laboratory to determine the presence of Wolbachia.
The results of the 5th monitoring in April 2022 showed encouraging results where Wolbachia grew well with an average of 86%, exceeding the threshold of >60%. Out of 39 villages in the release area, 23 villages have reached 80-90% and in 12 villages, Wolbachia population has reached above 90%. Only Four villages reached 70-80%. We hope that Wolbachia technology can be adopted as a long-term and cost-effective solution to alleviate human suffering from viral diseases transmitted through Aedes aegypti.