The Indonesian Academy of Science Supports Wolbachia Technology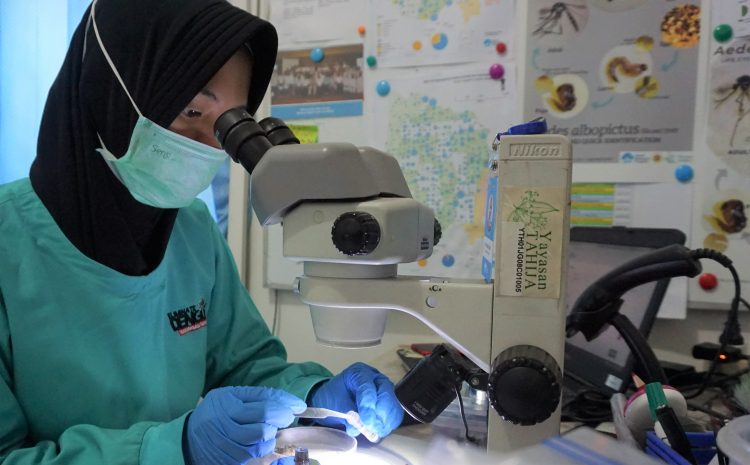 The Indonesian Academy of Science (Akademi Ilmu Pengetahuan Indonesia – AIPI), through the Medical Sciences Commission, has overseen and supported innovations in preventing dengue fever with Wolbachia technology that has been running since 2011. The innovation of Wolbachia (wMel) technology has been developed since 2011 by the World Mosquito Program Yogyakarta, Indonesia in collaboration with Monash University and Yayasan Tahija.
The benefits of Wolbachia technology for public health have been proven through two studies, the first study is "Applied Wolbachia to Eliminate Dengue – AWED", a gold standard trial namely "Cluster Randomized Controlled Trial" (CRCT) conducted in Yogyakarta City with a result of decreased dengue cases by 77.1% (95% CI 65.3, 84.9) in the intervention area of ​​Wolbachia. The results of this AWED study have also been published in the New England Journal of Medicine. 
The other study is a quasi-experimental study with a Controlled Interrupted Time Series Analysis design conducted in the City of Yogyakarta in a different area from the AWED study. Based on the monitoring of DHF cases recorded at the Health Office, the result showed a decrease in DHF cases by 79% (95% CI 68.87) in the Wolbachia intervention area.
The above evidences of efficacy in Yogyakarta is consistent with the results of the research in Brazil, Vietnam and Australia, and has received WHO Vector Control Advisory Group 2020 recommendation that the Wobachia Aedes aegypti technology developed by the World Mosquito Program has proven beneficial for public health to fight dengue.
To ensure the safety of the Wolbachia technology, an independent team from the Ministry of Research, Technology and Higher Education has also conducted an independent risk assessment and stated that Wolbachia technology is included in the lowest risk category, which is negligible.
Based on the above evidence, AIPI recommended that DHF prevention innovation with Wolbachia technology could become a policy of the Ministry of Health to be utilized by the community in handling DHF in Indonesia.