Joint Efforts to Fight COVID-19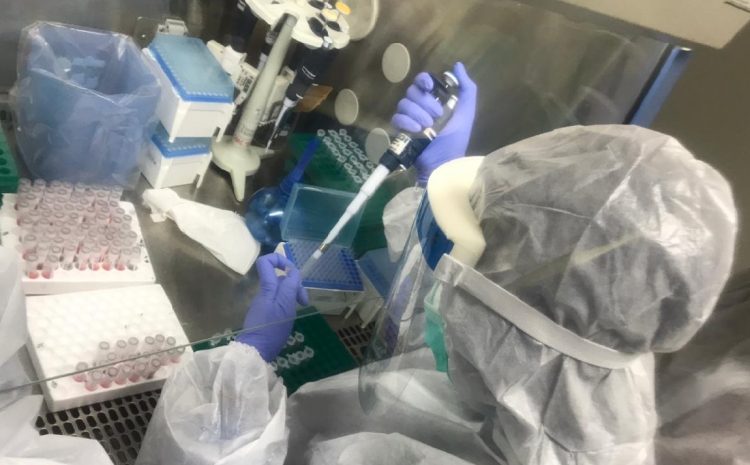 Until now the COVID-19 outbreak in Indonesia has not shown any signs of ending soon (including in the Special Province of Yogyakarta).
Since April 2020, the Tahija Foundation's diagnostic BSL-2 laboratory plus located at FKKMK Gadjah Mada University ("UGM") has been dedicated in diagnosing COVID-19 using PCR. As of July 25, 2020, this laboratory has received 11,300 swab specimens from Yogyakarta Special Region and Central Java with an average of 150-200 specimens per day.
The increasing number of surveillance samples received by laboratories and the reporting of results (TAT = turn-around time) of 24-48 hours become a challenge. For specimens of suspected patients from hospitals, a 48 hours TAT can still be fulfilled. However, for surveillance purposes, a longer TAT is required.
At present all WMP Yogyakarta laboratory staffs who are qualified in PCR testing and certified in Good clinical laboratory practice (GCLP) have been seconded together with staff from the Microbiology lab and other laboratories from Faculties of Medicine and UGM.
Several attempts have been made to prevent staffs from being exhausted and stressed by working on infectious specimens and using personal protective equipment (including by managing work time and adding personnel assistance from the Ministry of Health).
In the effort of dealing with COVID-19, the diagnostic lab received logistics support from several institutions and governments such as UGM, the Ministry of Maritime and Investment Coordinating Ministry of the Republic of Indonesia, Ministry of Education and Culture, Health Research and Development Agency, BNPB and BIN. Subsidized logistics include PCR kits, RNA extraction kits, consumables and PPE in the form of hazmat suits, N95 masks and face shields.
Hopefully this joint effort can expedite the process of stopping the spread of COVID-19.