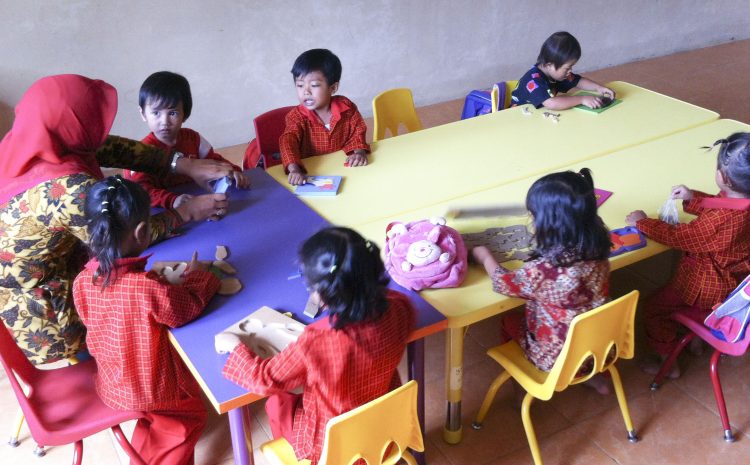 On 6 September 2016, Yayasan Tahija delivered school equipment donation from Yayasan Dharma Bermakna to support Pendidikan Anak Usia Dini (PAUD)/Sanggar Inklusi (Early Childhood Inclusive Education) Tunas Bangsa in Nguter village, Nguter sub-district, Sukoharjo district, Central Java.
The school currently has 45 children in the Early Childhood Inclusive Education (PAUD) and around 20 children with special needs in the Public Learning Activity Centre (Sanggar). They come from the surrounding areas in Sukoharjo and Wonogiri.
PAUD/Sanggar Inklusi Tunas Bangsa was initiated by KARINAKAS (Karitas Indonesia Keusukupan Agung Semarang) and collaborating with health cadres and village government officers to start the first step of Community Based Rehabilitation (CBR) program by pioneering the establishment of the Early Childhood Inclusive Education (PAUD Inklusi).
The local community and key stakeholders show visible and strong supports as they make progress with the education programs. The PAUD was developed into Sanggar Anak Inklusi (Inclusive Children Studio) that has many activities.  The local government has trusted the school to hold CBR activities.