Community Welfare Improvement through Sustainable Seaweed Aquaculture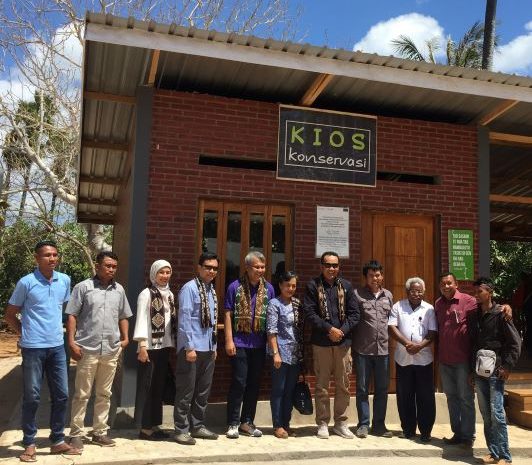 On 27th August 2019, Mr. Trihadi Saptoadi, Chairman of the Executive Board of Tahija Foundation inaugurated a conservation kiosk in Oelolot village, Rote Ndau, East Nusa Tenggara (the "Conservation Kiosk"). The Conservation Kiosk is a joint effort between Yayasan Konservasi Alam Nusantara/The Nature Conservancy ("TNC") and Pelita Kasih with a purpose to introduce a sustainable farming practices that also creates a positive impact on ecology, social and economics.
Community becomes a member of the Conservation Kiosk after they committed to adopt a "Best Management Practice" guidelines/protocols of Good Aquaculture Practices (seaweed farming, post-harvesting, and floating method) according to the conservation principles developed by TNC.  By becoming members of the Conservation Kiosk, members are entitled to buy seaweed cultivation needs with special price and  obtain various trainings, including on how to manage organization.
The community believes that conservation activities will not harm their livelihoods and instead provide new opportunities that can improve their welfare. The best farming practices could improve the community welfare through sustainable seaweed aquaculture technology that supports the conservation efforts.
These strategic pilot projects currently being implemented in Oelolot village and Mbuaein village (both located in Rote Ndao Districts of East Nusa Tenggara) are a joint effort among TNC, Tahija Foundation and all stakeholders to support the conservation of Sawu Sea Marine National Park.