Yayasan Tahija Participation in the International Conference of ICCIES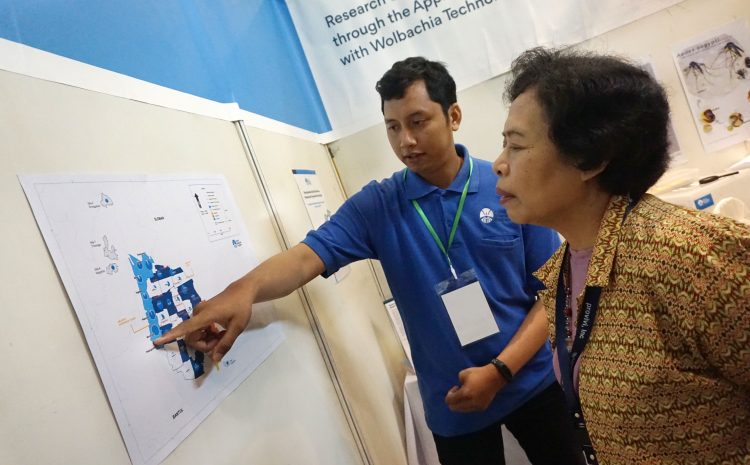 The Indonesian Entomology Association, a profession association in Indonesia that supports the development of science and technology on insect pest management, held its 10th international scientific conference and congress with a theme "Learning from the past, adapting for the future, advancements in ethnoentomology and entomological sciences for food security". The conference that was held in Bali on October 6 – 9, 2019 also raised the issue of tropical disease elimination (i.e. Dengue) considering that Indonesia is one of the countries with highest DHF cases in Southeast Asia.
As an institution focusing on the research of dengue for the past few years, the Tahija Foundation and Eliminate Dengue Program Yogyakarta ("EDP-Yogya") shared a recent study results on Dengue Virus Control using Wolbachia technology conducted in the city of Yogyakarta. EDP-Yogya booth in this event was packed with participants who were eager to learn more about Wolbachia Aedes aegypti mosquito technology.